Photos from our Annual September Public Air Show
The Midwest R/C Society Air Show is held every September. It is a public demonstration of our planes and pilots. Here are some photos from the 2004 event.
2004


A look down the flight line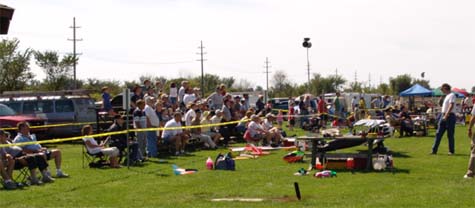 The spectators always enjoy the show.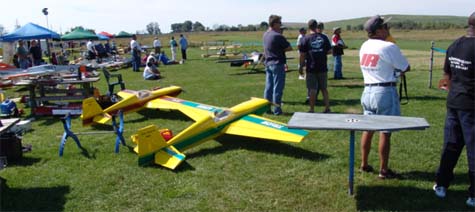 Yes, those planes are as big as they look!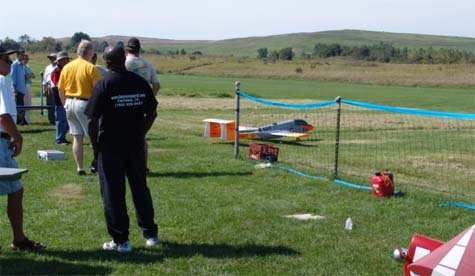 Larry Markey readies his jet for flight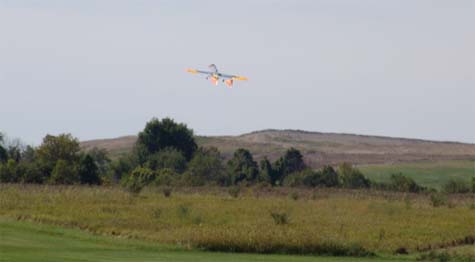 That is a "real" jet engine powering this model.
2001

Looking east down the flight line

Members work hard in the public refresment tent.

Full contact Zagi combat Wows the crowd

Members help youth built rubber powered models.

The R/C plane hovers and control line plane performs aerobatics.