Midwest RC Cub Scout Fly-In
From Lynn Morgan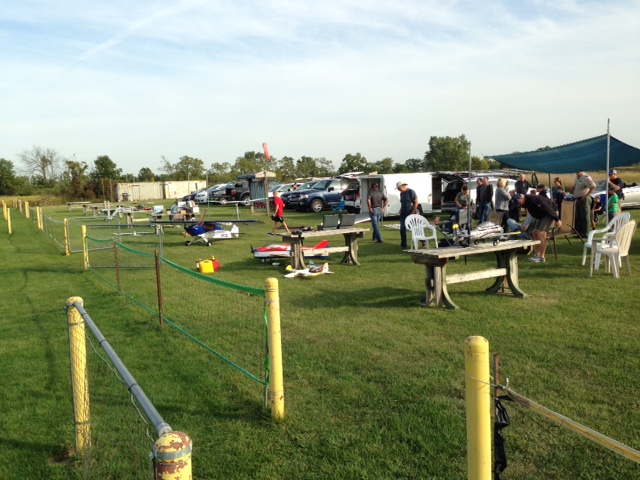 On Sunday, September 27th, from 4 PM to 7 PM, the Midwest RC Society hosted an event for Cub Scout Pack 721 from Northville, Michigan. The instructor teams of Bill Brown, Larry Markey and grandson Christopher, Lynn Morgan and Pete Conlan flew 36 boys on the buddy box that day!
The wind was a 10 to 15 MPH crosswind (situation normal for an event), which sharpened the instructors' landing skills!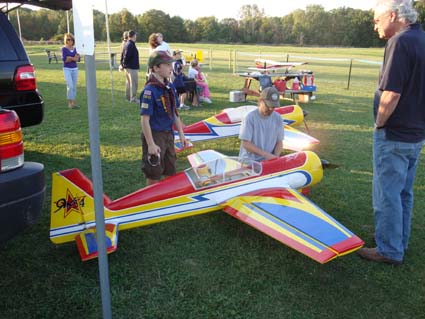 Adding to the event, Larry Markey, Pete Conlan, and Lynn Morgan flew airplane demo flights for the Scouts. Howard Kendall also thrilled the kids with some of his 3-D Heli magic. The kids loved it!!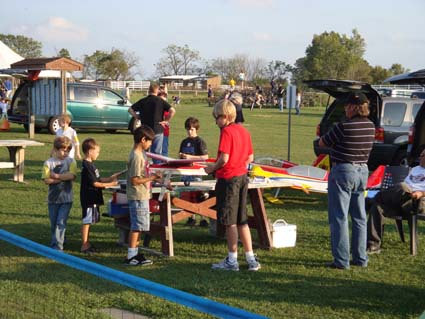 We had a wonderful dinner of gourmet hot dogs, with many yummy side dishes provided by the Scout's parents.