A Typical Weekday at Midwest
Tuesday, October 8, 2013
The weather was crisp in the very early morning. The leaves were changing color. It was a good day for flying. A pretty brisk breeze came from the south by late morning.
Eight Midwest RC Society members were present for a morning and early afternoon flying session.
There just happened to be no internal combustion engines present on this day.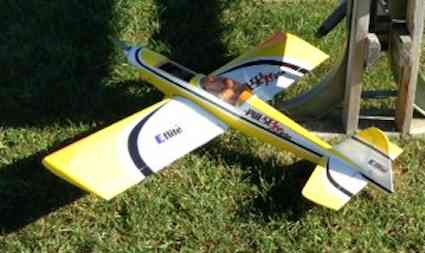 Arthur Deane, club president, flew his e-flite Sopwith biplane and e-flight Pulse 25.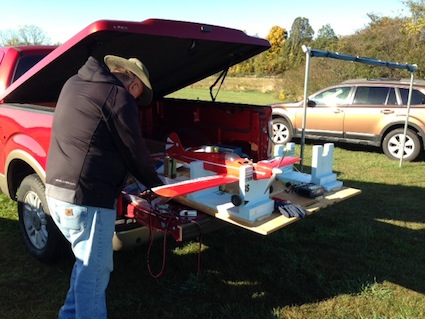 Charlie Dochenetz flew his Great Planes Super Sportster EP and clipped wing Clouds Fly.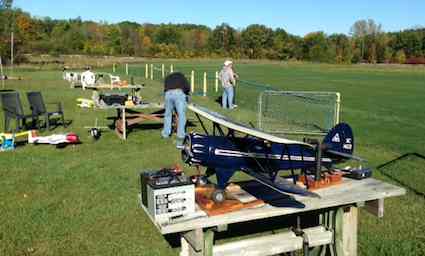 Rich Sievert flew his 22-plus pound Waco, which was built from a Pica kit.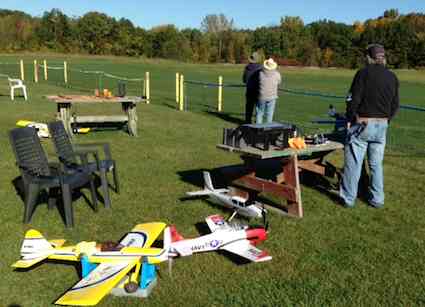 Jim Ouillette flew his Pulse 25, clipped wing Clouds Fly and Mini Pulse.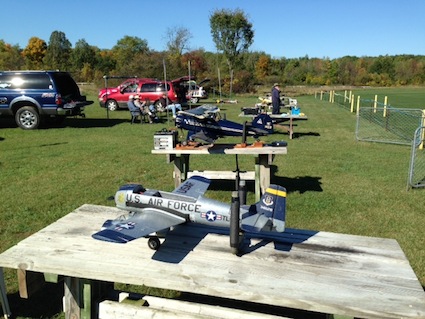 Arnie Nielsen flew his parkzone T-28 in Air Force colors.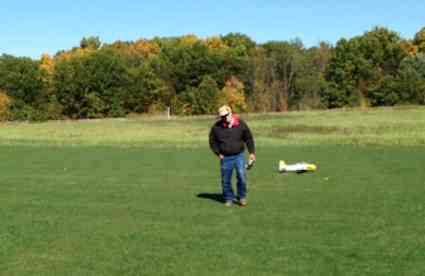 Jim Lapham flew his parkzone T-28 Navy colors, but with yellow nose and tail.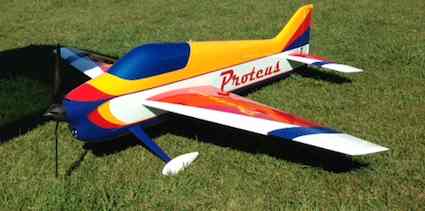 Verne Koester flew his F3A 5kg precision aerobatics competition model.

Ken Myers flew his Maxford USA Antonov An-2, Fusion 380 sq.in. sport plane scratch built and parkzone T-28 in stock Navy colors.