November 2004 Show & Tell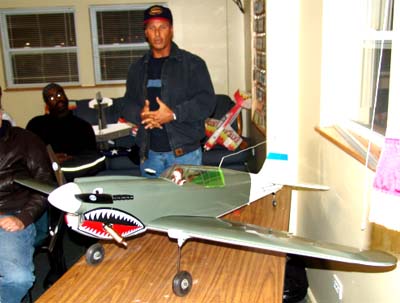 Ken Sutton shared information on his Direct Connection (now out of business) P-40N Warhawk. Ken really liked the kit, and felt that it is much better than the DynaFlite version. It has a wing area of 724 sq.in., span of 64 in., length of 57 in. and weighs in at 9 lb. That gives it a 27 oz./sq.ft. wing loading. A three-bladed Master Airscrew propeller is mated to the OS .91 4-stroke for power. It has rotating retracts and is guided by a Futaba T6EXA radio system.
September 2004 Show & Tell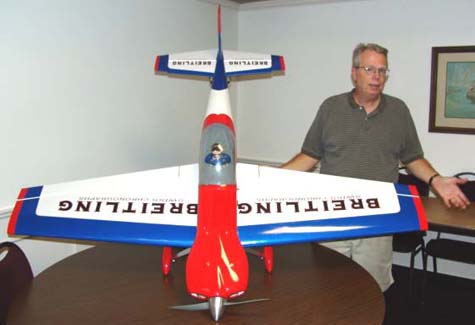 Rudi Reinhard had tremendous praise for his Chip Hyde CAP X ARF that he'd purchased from Planes Plus. He thought that the instruction manual was good and noted that there were no plans. He rated the wood quality and parts fit excellent. It comes covered with red and white ChinaKote. Rudi feels that this plane is really a fantastic flier. He has it powered with a Saito 180 4-stroke. Flying weight is 11 pounds with a wing area of 1050 sq.in. He is using a JR radio with 4 flight functions. He really couldn't praise its flight ability and construction enough! Guess you can say he just loves this plane.