November 2014 Show and Tell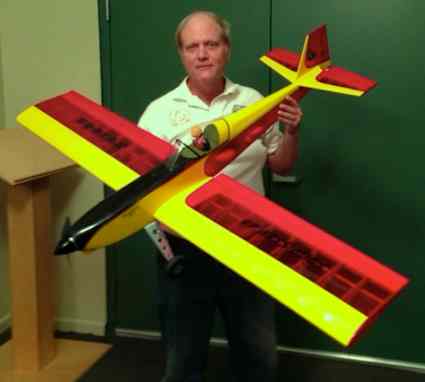 Bob McDonald shared his recently complete SIG Four-Star Forty. It was built from the SIG kit and the power system modified to an electric system.
Bob scratch built the cowl and added a top hatch with a spring loaded lock.
A Cobra C-4120/18 Kv 540 swings an APC 13x8E prop. 6 A123 2500mAh LiFePO4 cells provide the power to the motor.
Its ready to fly weight is 5 lbs.
It uses a taller landing gear than the one supplied in the kit to accomadate the 13" diameter prop.