September 2005 Show & Tell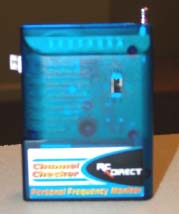 Rudi Reinhard showed a frequency scanner that checks to see that your channel is clear before you fly. It is $50 from RC Direct of San Diego.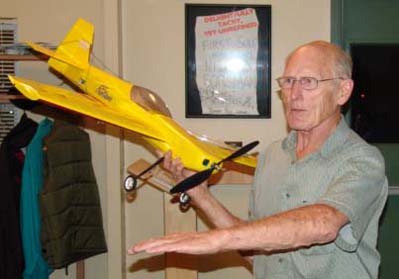 Bill Brown brought in his Mini Funtana. He has been having a great deal of fun with it. It takes off in about 10 ft and is "faster than heck". He feels that it is extremely sensitive, even with the throws cut down. He also feels that it is going to be a real challenge. It uses a 1250mAh Li-Po pack and a HiMax motor.

July 2005 Show & Tell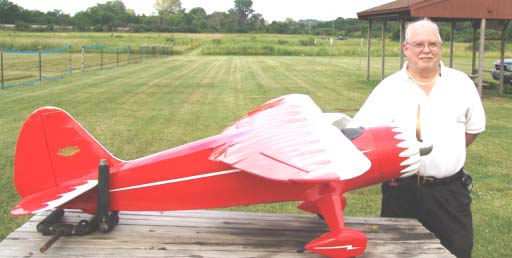 Barry Jones shared his brand-new Top Flite Stinson Reliant. He felt that all aspects of the kit were good, but did a lot of revisions to the firewall, landing gear and servo hatch. He revised the firewall to square the thrust and to ease the cowl attachment. The structure around the landing gear was "beefed up" to take the loads better. It is covered in UltraCote red and trimmed in white. Controls are rudder, elevator, ailerons, choke, kill and throttle. A Zenoah 38 powers the 23 lb., 1487 sq.in. 105Ó span beauty. It is very nicely executed, looks great and should fly well.